FIDA LEADSAFE™ SERIES is recommended by dog ​​trainers and veterinarians to effectively reduce aggressive behavior in dogs.
Whether your dog has any of the following problems, FIDA is the perfect solution: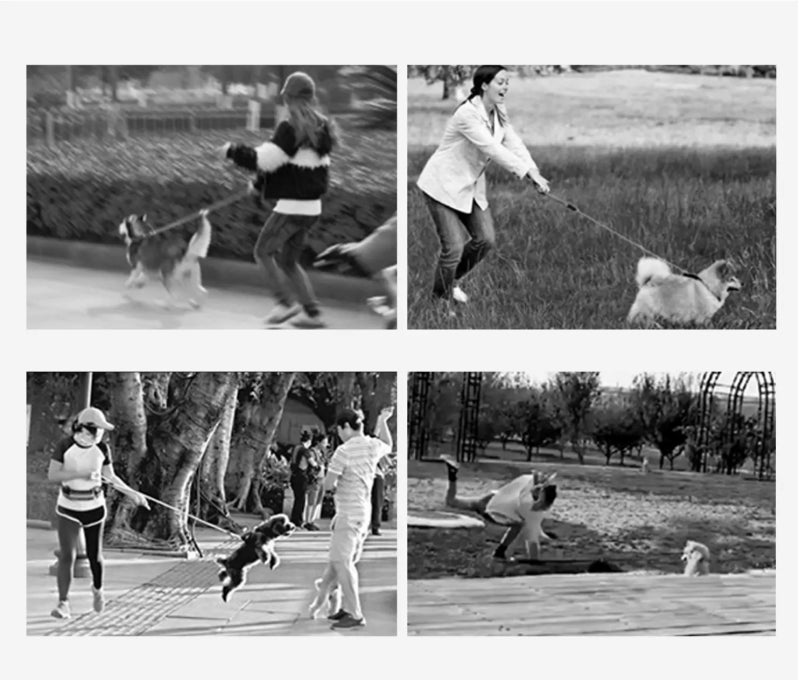 Chase cars, chase people, chase wild animals
Due to the dog's territorial awareness, other dogs can cause its abnormal behavior when it is approached
Every time he goes out, the dog will rush out excitedly
When dogs are anxious or scared, they suddenly run away
Dogs can't cross the street calmly
For large dogs, it is difficult for owners to control their behavior while walking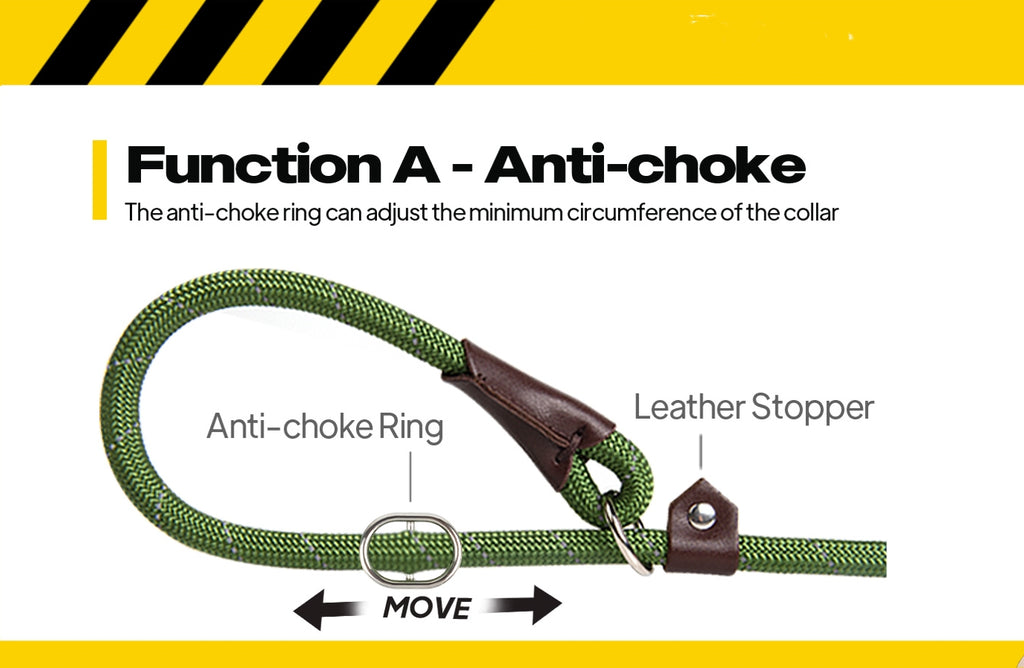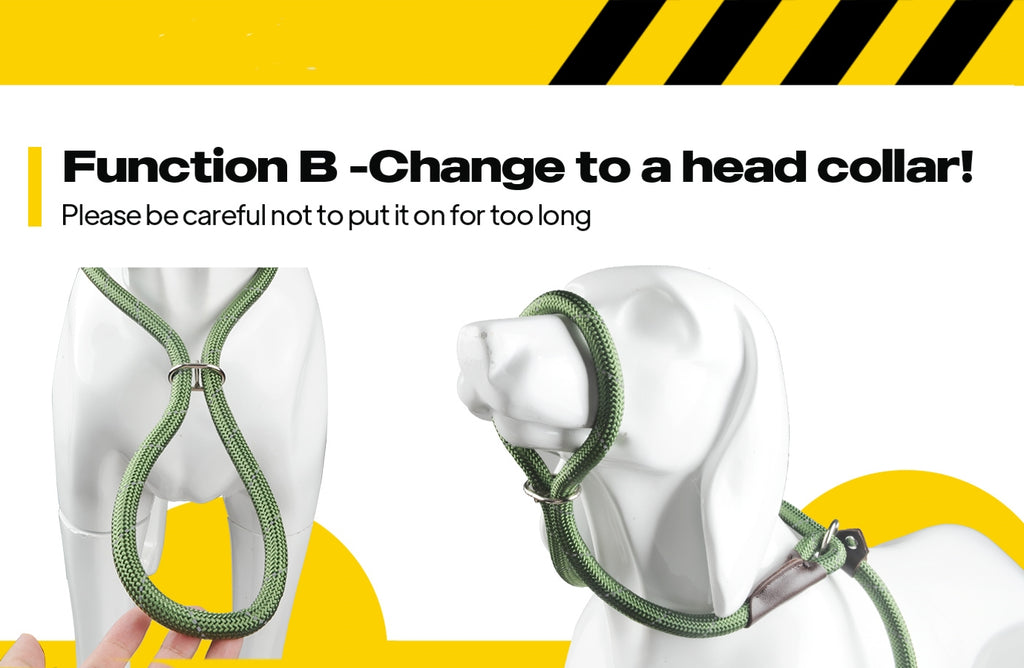 【EASY AND CONVENIENT】- No collar or harness needed. With the adjustable loop, extremely simple and easy to put on or off.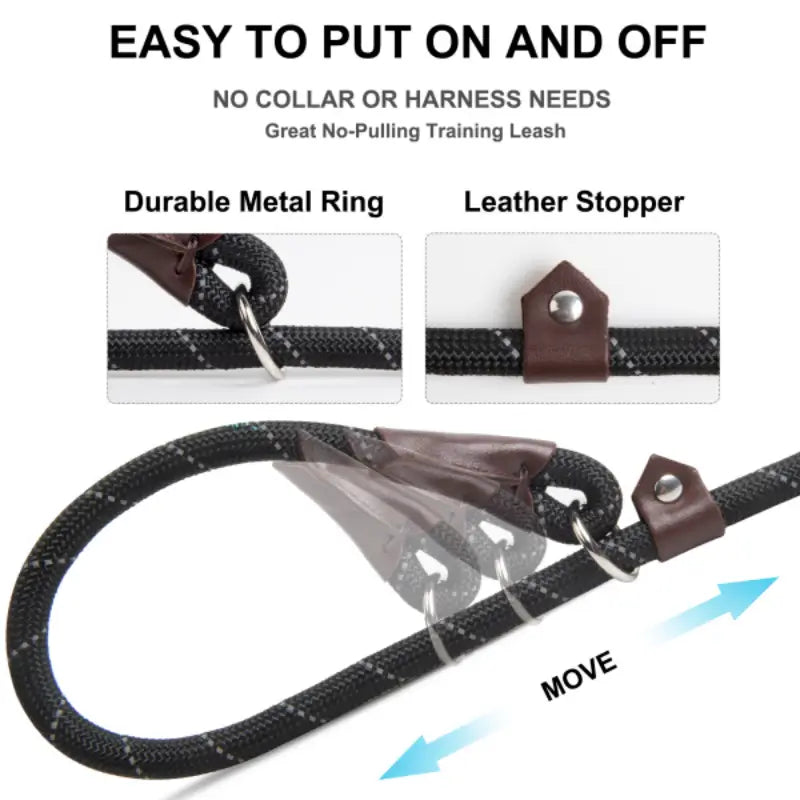 【STRONG & LIGHTWEIGHT】- This tough Premium Slip Loop Dog Leash made of high strength nylon rope, super durable metal ring, and the knots bound with leather cover. 3/8" thick rope provide maximum durability and comfortable grip.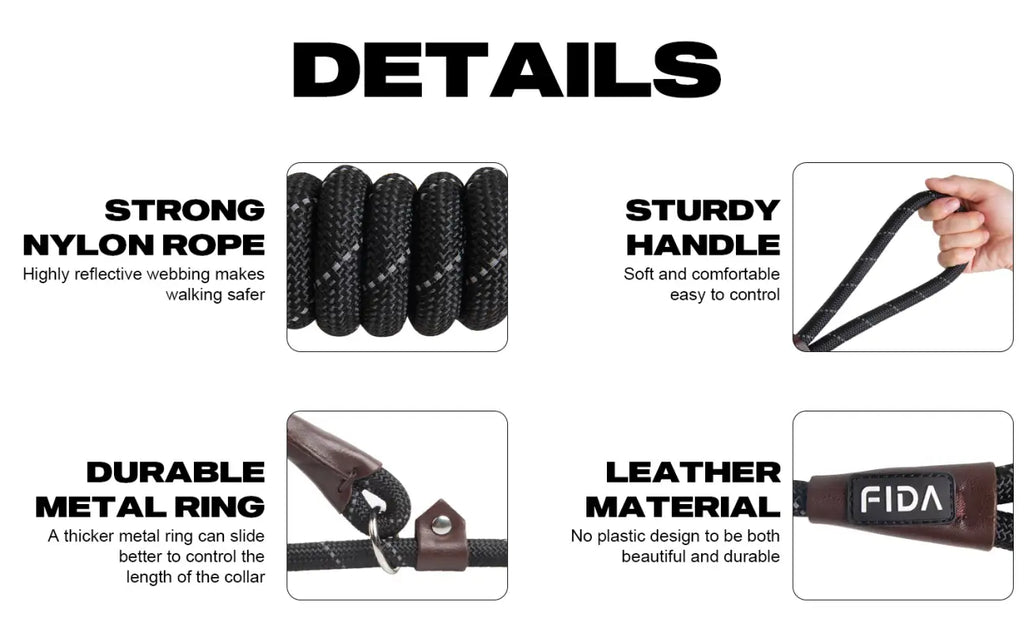 【Reflective for Night Safety】- The reflective straps on the entire rope leash ensures great visibility and security during night walk or jogging.

【Great for Training】– The slip leash tightens when your dog pulls and loosens when the behavior is corrected. Great dog training leash to correct the behavior under control.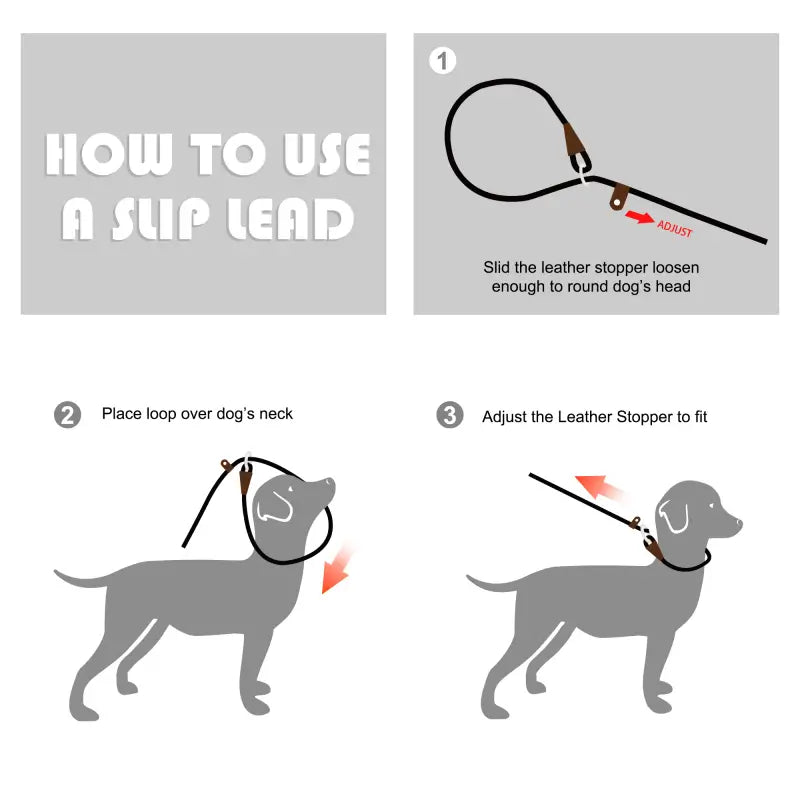 【Perfect Size】– The perfect length for Outside walking, jogging, hiking or training. Suit for small dogs and puppies.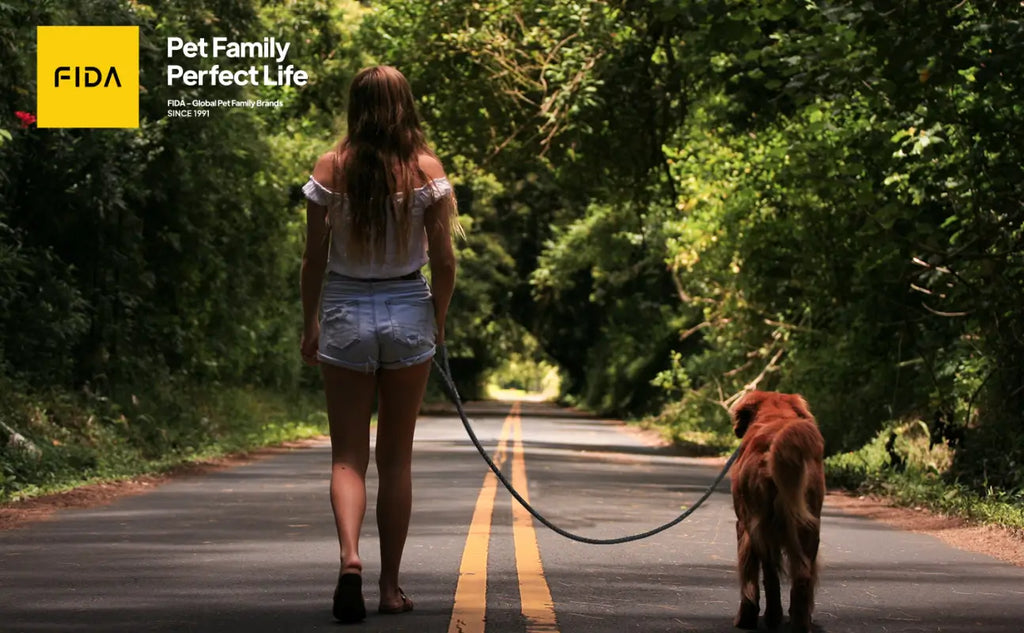 1. In the United States, more than 1000000 dogs are killed by motor vehicles every year due to traffic accidents caused by dogs crossing the road, and many dog ​​owners are seriously injured.

2. Over the past 13 years, there has been a staggering 150% increase in the number of older adults and women injured by dog ​​punches.

3. About 4000000 dog bites or attacks are documented each year, 40-50 of these attacks are fatal, and 1/3 of the reported cases involve infants or children.

4. Insurance companies pay up to $530000000 a year for dog bites.

5. Hip fractures are the most common injury associated with dog-walking, followed by wrist and upper arm fractures. The number of injuries nationwide jumped from nearly 1,700 in 2004 to about 4,400 in 2017.

By training your dog to be a "street safe person," the safety of your dog and people is entirely up to you.
WHY FIDA LEADSAFE™ SERIES
When the dog runs suddenly, it's neck will be choked by the collar, suffers from difficulty breathing, gagging, and skin abrasions, bringing a strong sense of oppression and fear. You can try strangling your own neck with your hand and feel how bad a dog's neck feels when it's hit by a burst force. When there's a sudden burst, a person can fall over without time to react, which can seriously lead to shoulder injuries and hip pain.