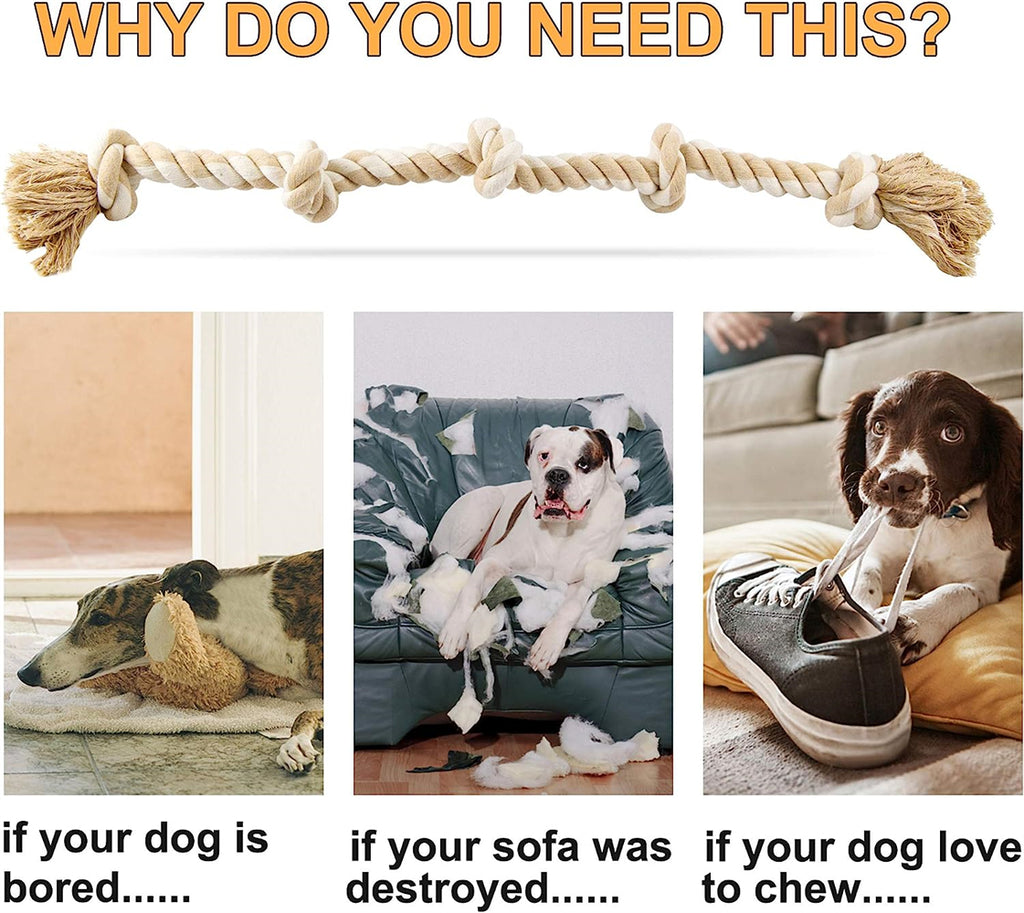 Most Safe Dog Rope Toy
Our rope dog toy is made of 100% natural washable cotton, It's safe for your pet to chew and play daily. We always keep pets healthy as the first purpose.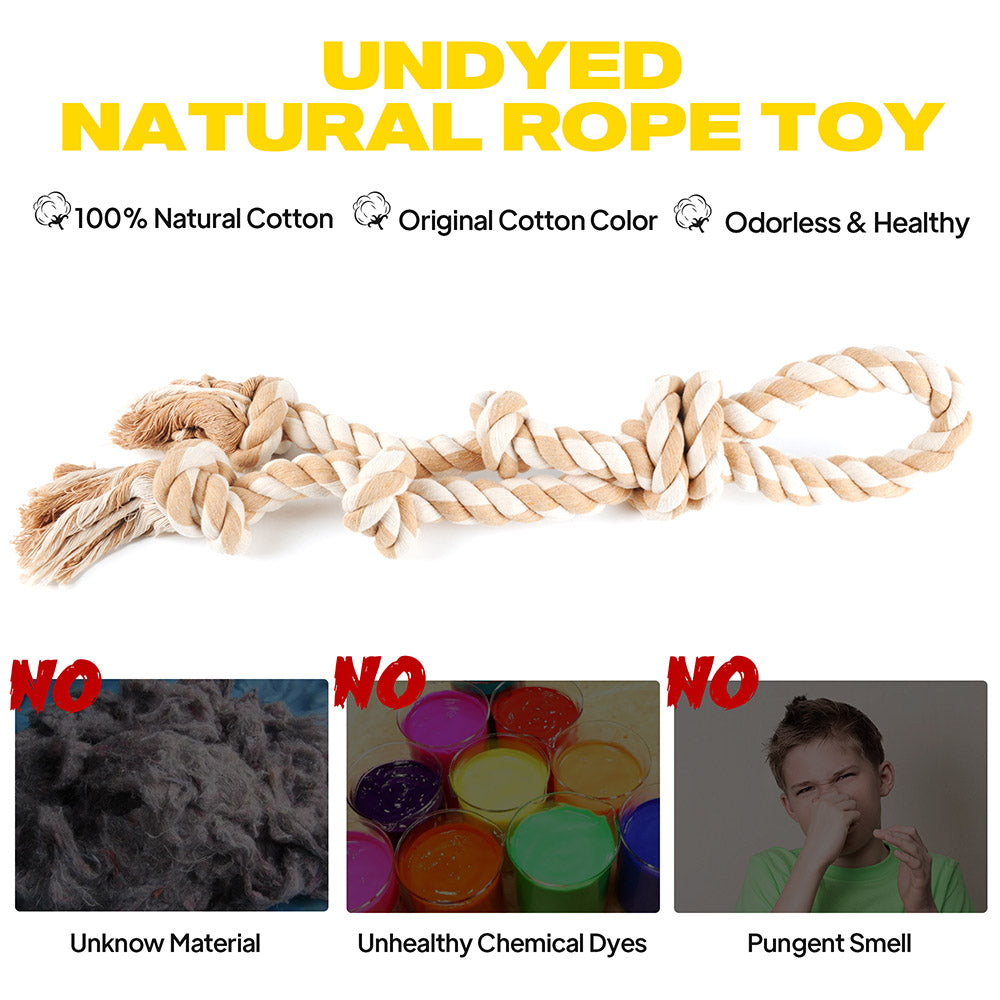 Tough and Indestructible Rope Toy
This nearly indestructible dog toy is 3 feet long, 750 grams, and has 5 knots. Specially designed for large and extra large dogs. Stronger and more durable than other rope toys. But, we have to say, if your dog is an extremely aggressive chewer, it's not Indestructible, but lasts longer than others for sure. Please only play under supervision.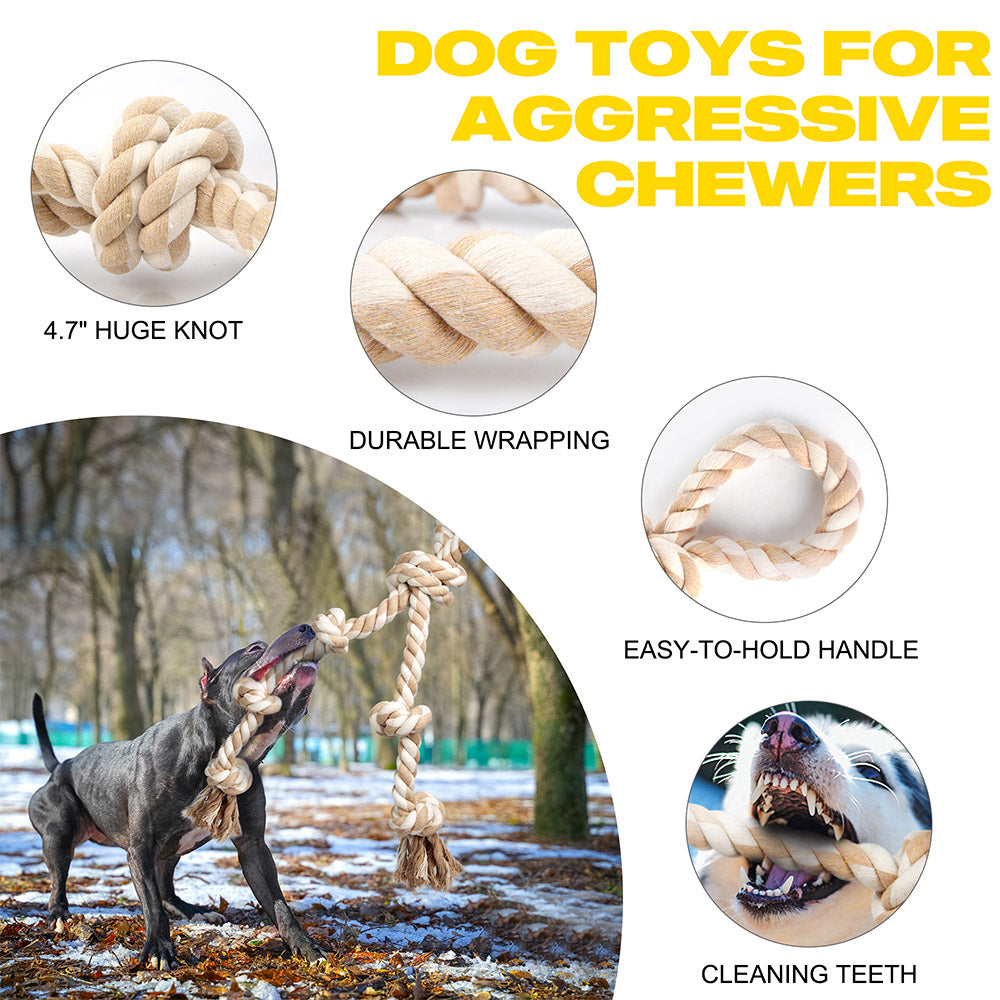 Great Tug of War Dog Toys and Chew Toys
This dog rope toy for large breeds is the best tug of war. Reasonable length and durable dog rope toys are great for boredom and bonding with your furry friends. An effective way to clean teeth as well.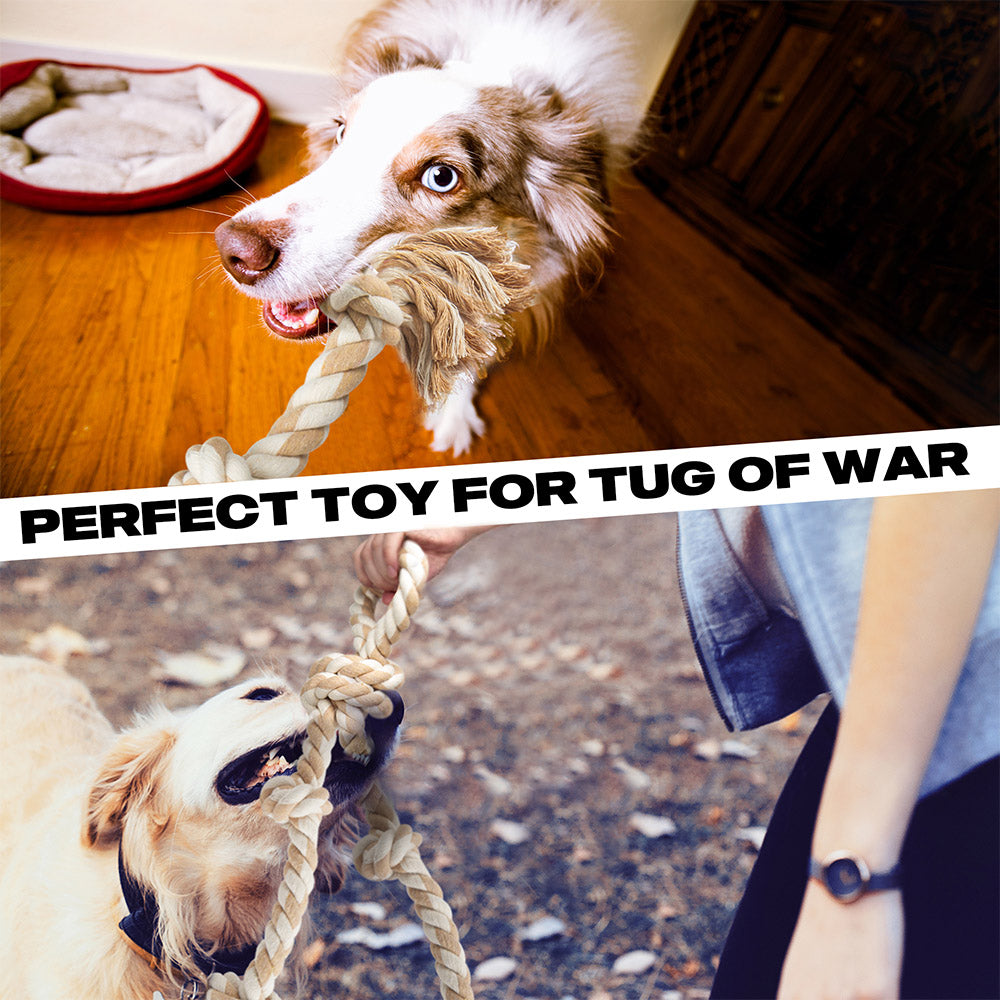 GREAT FUN AND HELPS REDUCE ANXIETY
The best way to spend time with your dog, reduce anxiety and save your sofa.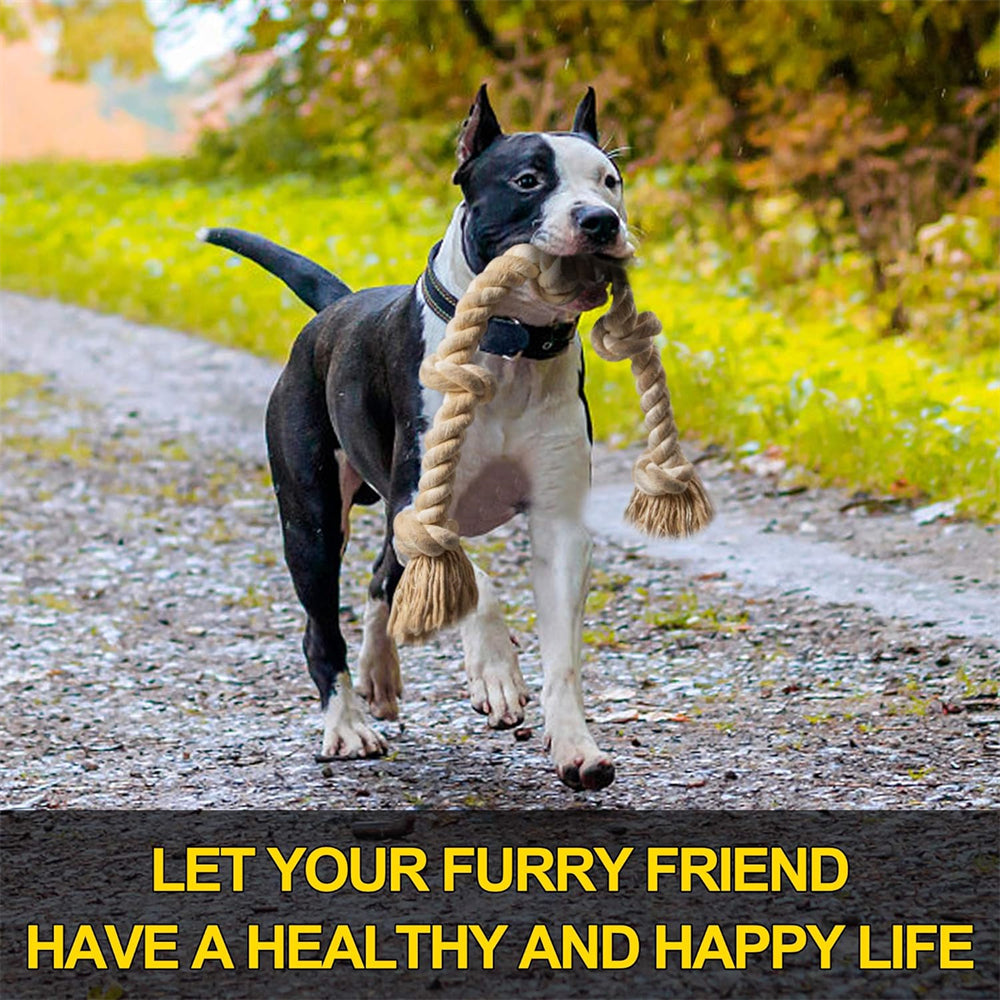 TAKE THIS BEST GIFT FOR YOUR FURRY FRIEND 
We are sure this must be your big dog's favorite toy. The most important is He/She loves tug of war and loves to spend time with you. Enjoy indoor activities to outdoor games with your dog.
1. In the United States, more than 1000000 dogs are killed by motor vehicles every year due to traffic accidents caused by dogs crossing the road, and many dog ​​owners are seriously injured.

2. Over the past 13 years, there has been a staggering 150% increase in the number of older adults and women injured by dog ​​punches.

3. About 4000000 dog bites or attacks are documented each year, 40-50 of these attacks are fatal, and 1/3 of the reported cases involve infants or children.

4. Insurance companies pay up to $530000000 a year for dog bites.

5. Hip fractures are the most common injury associated with dog-walking, followed by wrist and upper arm fractures. The number of injuries nationwide jumped from nearly 1,700 in 2004 to about 4,400 in 2017.

By training your dog to be a "street safe person," the safety of your dog and people is entirely up to you.
WHY FIDA LEADSAFE™ SERIES
When the dog runs suddenly, it's neck will be choked by the collar, suffers from difficulty breathing, gagging, and skin abrasions, bringing a strong sense of oppression and fear. You can try strangling your own neck with your hand and feel how bad a dog's neck feels when it's hit by a burst force. When there's a sudden burst, a person can fall over without time to react, which can seriously lead to shoulder injuries and hip pain.